Prisma Electronics and Hellenic Navy Sign Memorandum of Collaboration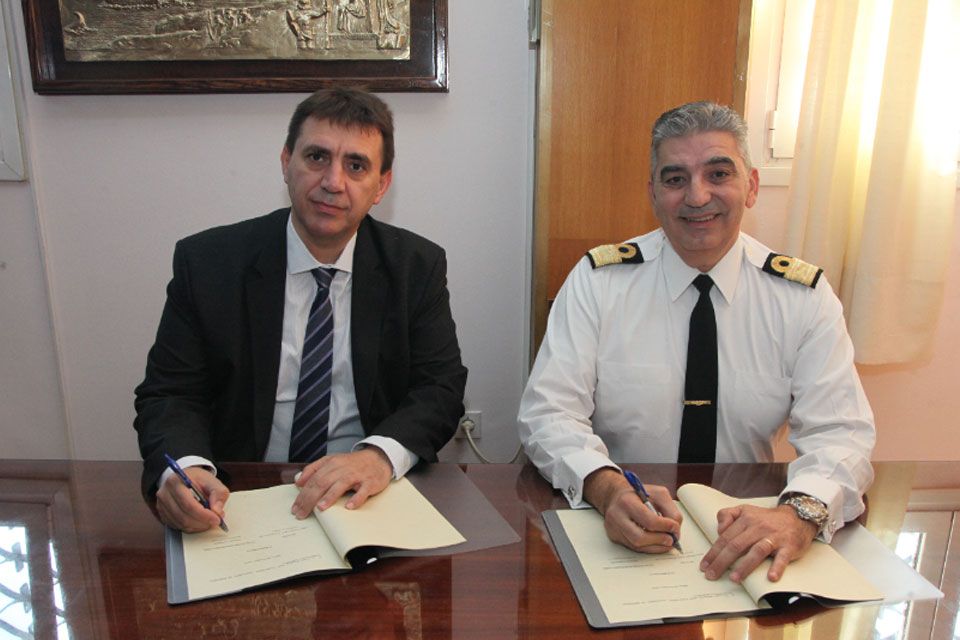 On November 5, 2019 Prisma Electronics and Greek Navy have signed a Memorandum of Cooperation in the field of ship support of the Hellenic Navy.
The Memorandum of Cooperation was signed by the Director of 4th Division of the Navy General Staff, Commodore Konstantinos Kolokouris and the Managing Director of the Prisma Electronics, Christos Giordamlis.
The subject of the memorandum is the installation for the Hellenic Navy, of a state-of-the-art system for digital multiparametric tracking and data capture, to be utilized by the Hellenic Navy in support of their respective units.